WHAT IS AFRICENTRIC EDUCATION?
What makes Project Saqqara's aspirational approach so effective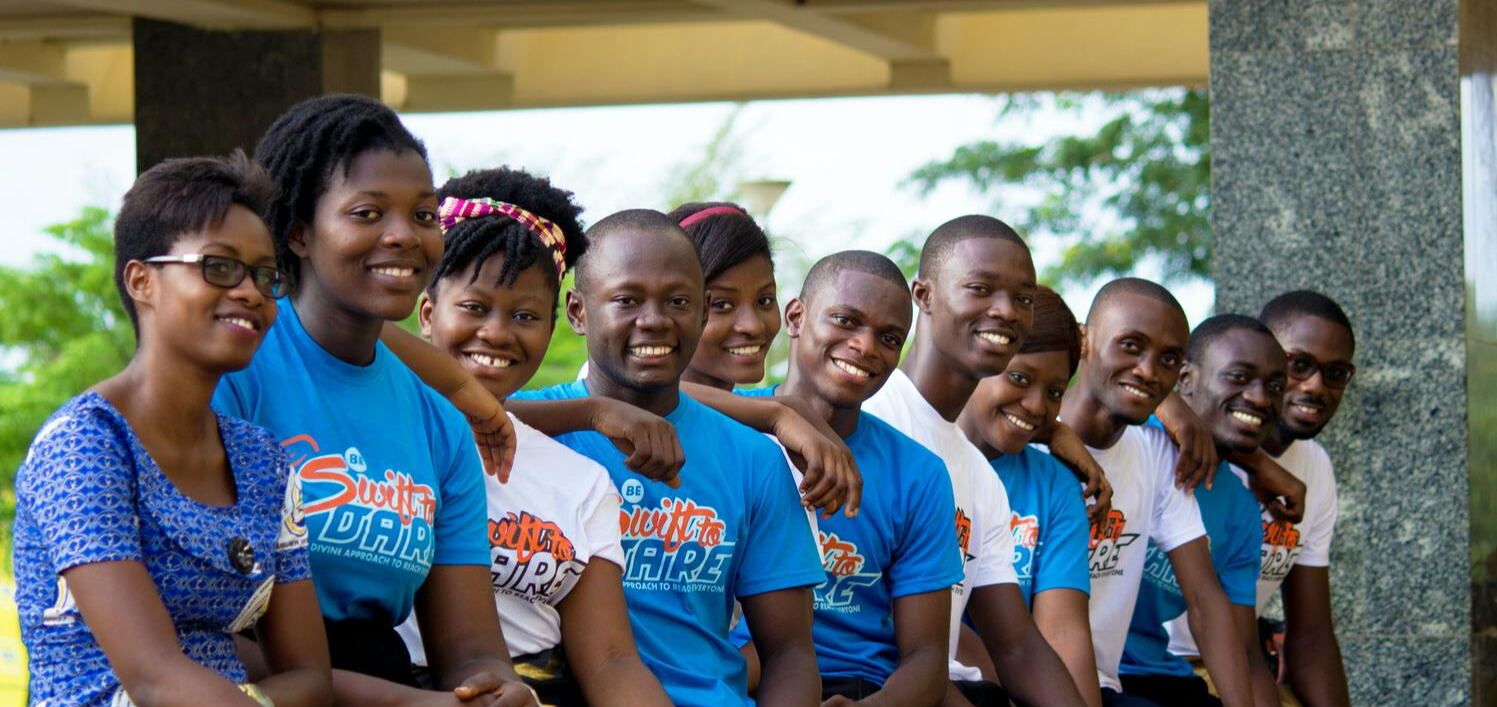 EFFECTIVE: MAXIMIZING STUDENT SUCCESS INSIDE AND OUTSIDE CLASSROOMS
1. Perform better on tests
3. Show greater respect for authority and elders
4. Report feeling a greater sense of belonging in their schools
5. Have a greater commitment to social responsibility and community welfare
RELEVANT: READINGS, UNITS, AND LESSON PLANS ABOUT AFRICAN CIVILIZATIONS & PEAK-PERFORMERS, CREATED BY AFRICAN ANALYSTS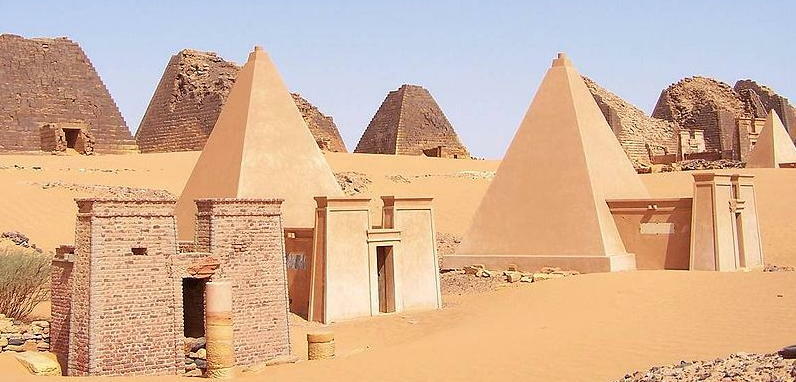 The pyramid complex at Meroe, Sudan.
Africentric education presents the brilliance of 5000 years of African civilizations, geniuses, and peak-performers in every field of human endeavour. Crucially, Africentric classroom readings arise almost exclusively from global African writers, academics, historians, critics, journalists, politicians, analysts, and history-makers themselves who have indispensable insider perspectives on all the fields in which they are experts.
When schools present lessons on European history, they use European historians (rather than, for instance, Moorish, Iranian, or Chinese historians). Putting European writers at the centre of teaching European cultures is standard, and also logical. So why shouldn't the same approach

—

centering "insiders"

—

be standard for teaching African civilizations, cultures, and world-shapers from across the continent to the Caribbean and the Americas?
To help teachers help students succeed, Project Saqqara offers Africentric unit and lesson plans with curated resource lists in all core subjects at every grade level, combined with activities for year-round learning.
ASPIRATIONAL: THE FIRST STEP TO BEING SOMETHING... IS SEEING SOMETHING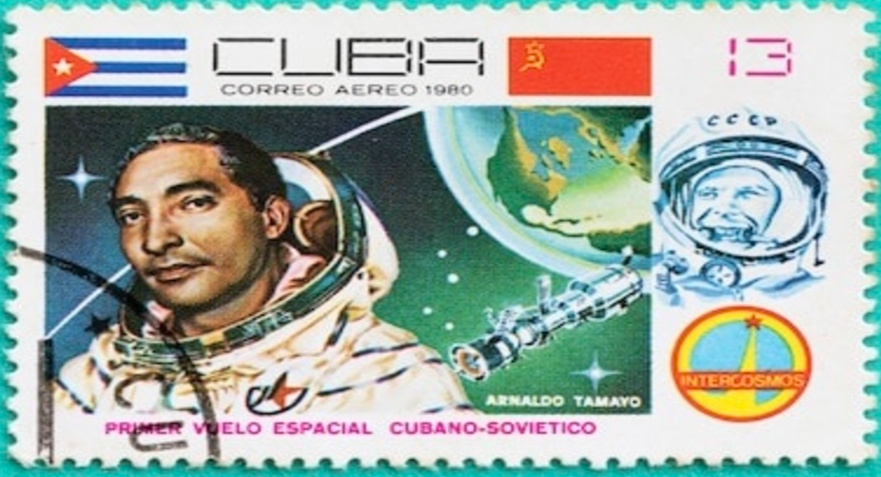 Above, Cuban cosmonaut Arnaldo Tamayo Mendez, the first African in space. Below, Ronald McNair, Guion Bluford, and Fred Gregory, three of the first US African astronauts.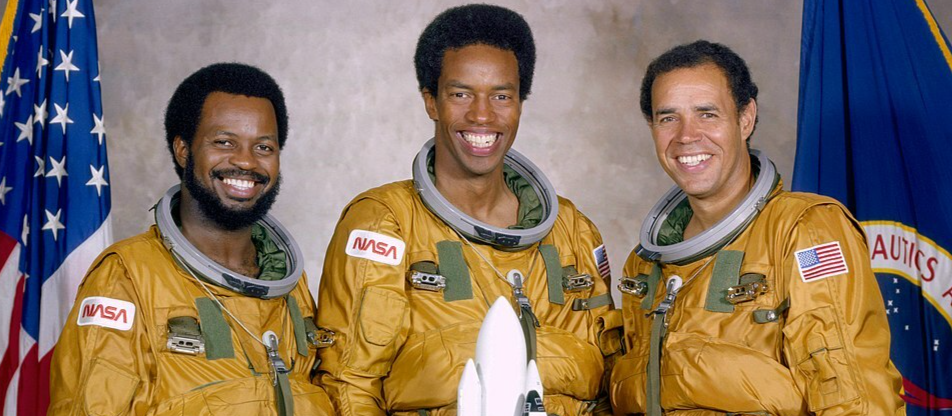 By exploring brilliant invention from the past and the planet-shaking innovation of the present, students acquire the inspiration to create the best possible future.
Most education in North America either entirely omits 5000 years of African civilizations, or presents Africans of all national backgrounds on both sides of the Atlantic Ocean in only the most unflattering ways, particularly by focusing on suffering or degradation. That's the exact opposite of the way that schools present the excellence of European civilizations.
Recognizing that students of all backgrounds need and deserve to see examples of excellence so they themselves can achieve excellence, aspirational Africentric education presents endlessly fascinating content reflecting millennia of civilizations, philosophies, literatures, sciences, engineering, visual art, technology, and more.
▲

English literature classes

are richer for everyone when they include critically acclaimed contemporary novels by writers such as Yaa Gyasi, Nalo Hopkison, Nnedi Okorafor; memoirs by remarkable personages including William Kamkwamba, Wangari Maathai, and Richard Wright; and translations of classical texts such as

The Sundiata

and

The Man Who Was Weary of Life

.
▲

Social Studies classes

become far more historically and analytically valid by encompassing the historical and contemporary experiences of the sixth of humanity usually omitted, whether by exploring the

ancient and medieval civilizations

such as Egypt, Kush, Aksum, Mali, and Moorish Spain; the application of

philosophical innovators

such as Ptahhotep, Orunmila, Zara Yacob, and Sophie Oluwole to the modern world; or the

contemporary realities

of the ecofeminist Green Belt Movement, the massive international terraforming experiment called the Great Green Wall, or the ongoing sociopolitical developments of the members states of the African Union, across the Caribbean, and inside the African communities of the United States and Canada.
▲

Mathematics and Sciences

classes become far more engaging by exploring the ancient and medieval scientific and engineering advancements in calculation, geometry, astronomy, metallurgy, chemistry, as well as contemporary invention and innovation in aerospace engineering, brain-computer interfaces, coding and information technology, the video game industry, renewable energy, robotics, and more.
Project Saqqara embraces the core concept that

the first step to being something... is seeing something.
From left to right: Kenyan scientist, ecologist, feminist, parliamentarian, author, founder of the

Green Belt Movement,

and Nobel Peace Prize winner Dr.

Wangari Maathai.

Image from the Nobel Committee licensed under CC 4.0.

Angel Adelaja

, Nigerian engineer, development specialist, hydroponicist, and entrepreneur, founder of Fresh Direct. African-American physicist and Assistant Professor at Morehouse School of Medicine in the Department of Surgery,

Dr. Hadiya-Nicole Green,

who "specializes in developing targeted cancer therapies using lasers and nanoparticles. Her expertise lies at the intersection of nanotechnology, immunotherapy, and precision medicine."
START A NEW ERA FOR YOUR STUDENTS TODAY
Ask how Project Saqqara can help your classroom, your school,
or your school district help students and teachers succeed
©

Project Saqqara Africentric Educational Design & Consultation, Ltd. / Projet Saqqarah, Ltd. All rights reserved.