To access our free aspirational Africentric educational resources, including a set of ten beautiful Africentric posters, complete

this survey!

*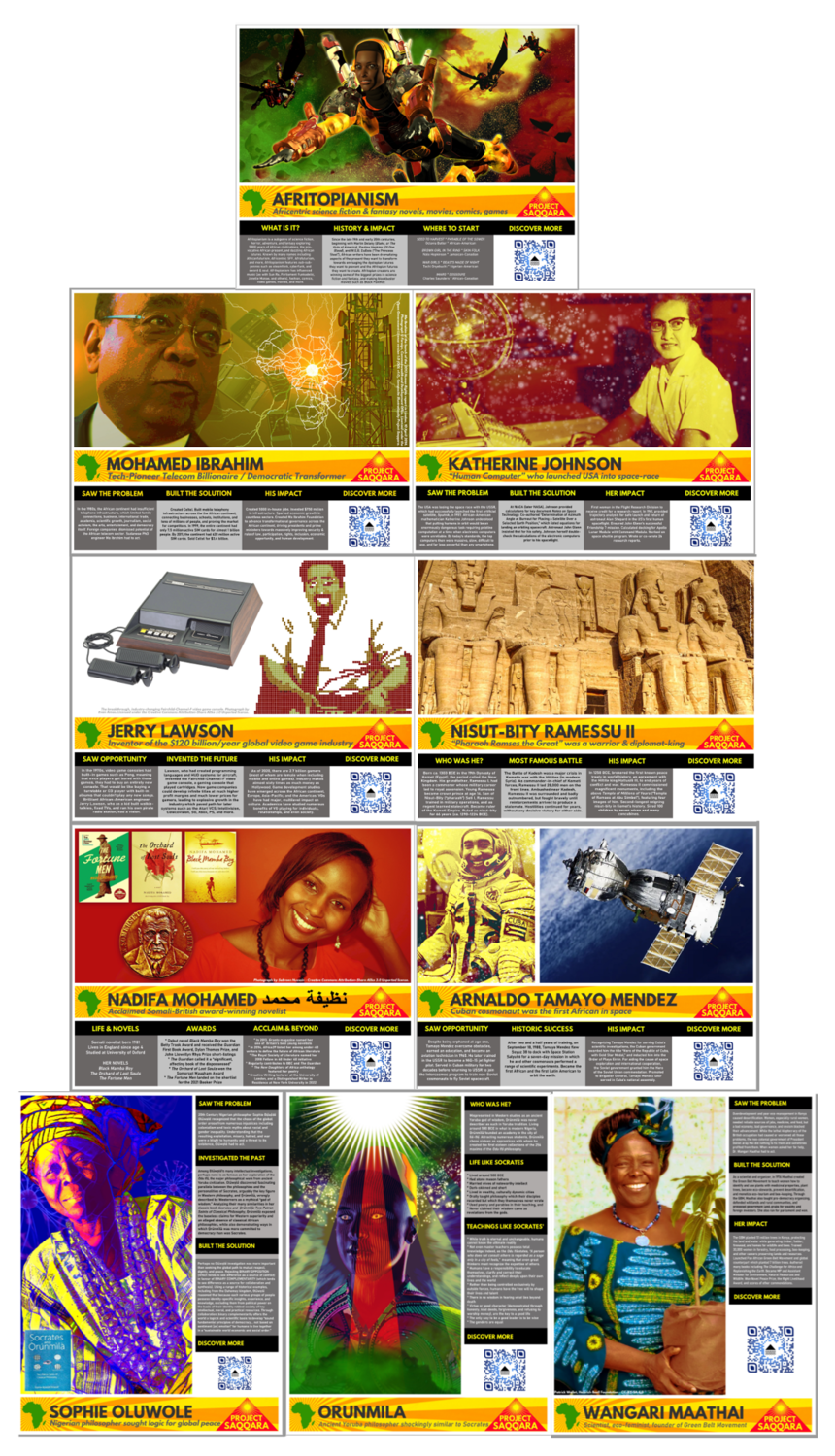 Excited to learn more about the topics of each Africentric poster? After you complete the

survey

, you'll get access to a page containing video, audio, and text links packed with amazing content for Africentric Poster Pack 1.0.
*Project Saqqara does not sell your information or share it with anyone.
READING, VIEWING, LISTENING
▲

Novels, texts, graphic novels
▲

Movies, documentaries, TV shows, online galleries
WORK BY A RANGE OF CONTENT-CREATORS ONLINE
PROJECT SAQQARA FREE LESSON PLANS
SAMPLE ORIGINAL EXPLORATIONS BY PROJECT SAQQARA
ORIGINAL PROJECT SAQQARA ART & DESIGN
▲

Novels, films, poetry, and their creators
▲

Scientists, inventors, engineers, explorers
▲

Historical, modern, national, and global leaders
▲

Civilizations, monuments, art, and stunning skylines
START A NEW ERA FOR YOUR STUDENTS TODAY
Ask how Project Saqqara can help your classroom, your school,
or your school district help students and teachers succeed
©

Project Saqqara Africentric Educational Design & Consultation, Ltd. / Projet Saqqarah, Ltd. All rights reserved.